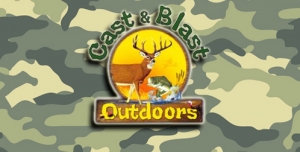 7a-9a Saturday mornings and replayed Sundays 4-6 (except when conflicting w/Braves baseball)
Steve Long
Steve was born in Montgomery, graduated from Saint James School and attended AUM. He's been married to Renee Thornton for 28 years and they have four boys: Steven, Ryan, Nick and Alec.
He has been hunting and fishing his entire life, with his favorite outdoors pursuit being turkey hunting. Steve's a guide at Great Southern Outdoors in Union Springs who leads hunts for deer, turkey, quail and hogs and has been in the business for more than 30 years.
Rob Newman
Rob writes the Cast & Blast outdoors column on Sundays by splitting duties every other week in the
Montgomery Advertiser with his counterpart Steve Long. Rob jokes he's the tall, good-looking one of the tag team.
Rob grew up in Montgomery and graduated from Troy University. He has owned and operated his Money Mailer franchise since 1994. He has been happily married for 19 years and the couple has two children.
He lives on a farm in south Montgomery County with more animals than he can feed. He said he LOVES to bow hunt for turkey hunt, squirrels, rabbit. He also enjoys trapping during the off season,
and is passionate about college football.