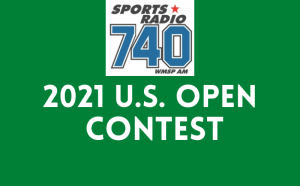 It's here, the SportsRadio 740 U.S. Open Contest for 2021! It's easy to play, just pick the top finishers to win golf for 4 on the Robert Trent Jones Golf Trail!
Here's what to do, tell us who you think will be the top 3 finishers and the winner's score in the final round for your chance to win! Be sure to have "Enter U.S. Open" in your email subject line.
Submit your entry now be email to JohnandBarry@Cumulus.com
Deadline to enter is 10AM on Thursday, June 17, 2021. Must be at least 19 years of age to enter. One entry per person. For more, listen to John and Barry, mornings 7AM-10AM on Montgomery's Sports Leader, SportsRadio 740!